A look at what goes into building effective advocacy campaigns that creates change
The following article originally appeared in the fall 2018 edition of Sage Magazine (Advocacy in Action)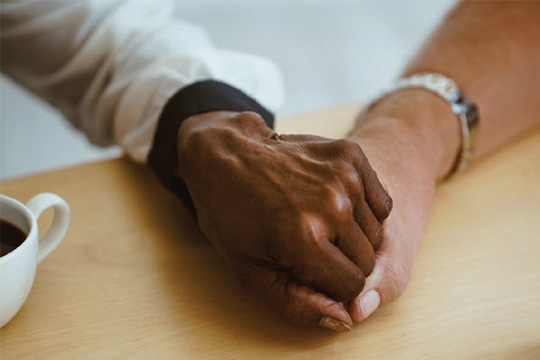 Candace Jazvac 
 
With the 2019 federal election only a year away, Federal Retirees is hard at work getting ready. There is a lot at stake in this election: the push for a national seniors strategy that ensures quality of care doesn't depend on your postal code, the on-going defence of good, secure defined-benefit pensions against the creeping threat of target benefit conversions, the vision of a pharmacare program that helps every Canadian senior get the drugs they need and the continued need for accessible support for veterans and their families.
From policy development to strategic partnerships, we are preparing to launch our biggest election-focused advocacy campaign to date. Our advocacy team is ensuring your priorities and those of all Canadian seniors are key planks in each party's platform. To do this, we will need a strong team of dedicated, committed advocates working in their ridings right across the country. To build this team, we need to consider how to connect our members to issues that matter to them and their loved ones, how we ask them to participate and how we inspire them to get more involved.
Federal Retirees has 176,000 members from coast-to-coast-to-coast, but less than a third of those members are currently engaged in our advocacy campaigns — with most taking only a single action. Over 40,000 people have sent messages to the prime minister and finance minister asking them to honour their promise from the last election and withdraw Bill C-27. Thousands more have participated in our provincial election pilot projects and our push for the development and implementation of a national seniors strategy. What we ask these members to do next, and how we ask them to do it, will make or break our campaign strategy in 2019.
The most effective advocacy organizations leverage the success of their campaigns in the follow-up — by acknowledging the contribution members have made to achieving the campaign's goal and asking them to do a little bit more. Stand-alone, single-action campaigns miss the opportunity to build momentum and commitment — not just to that campaign, but to the organization as a whole. 
This strategy is commonly referred to as the "ladder of engagement" — moving members from a place of unawareness to interest, through interaction and engagement, and finally to commitment. The member's journey along the ladder of engagement to deep commitment to Federal Retirees' advocacy goals can and should take time, and should begin with a series of low-pressure, low-commitment asks. A slow progression that allows us to get to know each member, develop our relationship with them and gives them many opportunities to participate and get involved will produce stronger, more dedicated advocates that are more likely to continue to be engaged over time.
Emerging policy issues and the need to activate our team can arise at any time and tempt us to skip rungs on the ladder, but asking for too much too quickly can turn members off. Just as with any exercise in relationship building, aggressive demands can foil an otherwise successful evolution. For example, moving from welcoming a new member to immediately asking them to email their member of Parliament in response to an issue with which they are not familiar can feel too intense and is therefore unlikely to be successful. However, following a welcome message with a request to "like" Federal Retirees on Facebook, followed by a single-question poll, followed by information on the issue and the Association's position makes the eventual request for an email to their MP more likely to be effective. As the saying goes, "If you want to go fast, go alone. If you want to go far, go together." 
The Association's advocacy team will be working closely with advocacy program officers and branch teams coast-to-coast to successfully leverage the ladder of engagement, with the goal of having a strong and committed team in place for the 2019 federal election. With the advocacy team at national office doing the heavy lifting on building its list of potential advocates, digital organizing, messaging and tool development, our branch teams will be able to focus on what they do best: providing local knowledge and insight while building and leveraging relationships with stakeholders, including candidates, community leaders and new volunteer prospects. 
This hard work and development will not only serve our non-partisan election campaign goals, but will allow us to make an even bigger impact in future campaigns. It can deliver an excited and experienced slate of potential candidates for branch executives, advocacy program officers and national board positions in the future. It can help the Association grow its presence right across the country and increase its influence on Parliament Hill. 
Federal Retirees wants to go far, so let's go together. 
Members who would like to join the Association's advocacy efforts can contactadvocacyteam@federalretirees.ca.
Candace Jazvac is advocacy co-ordinator for the National Association of Federal Retirees.